From the Principal's desk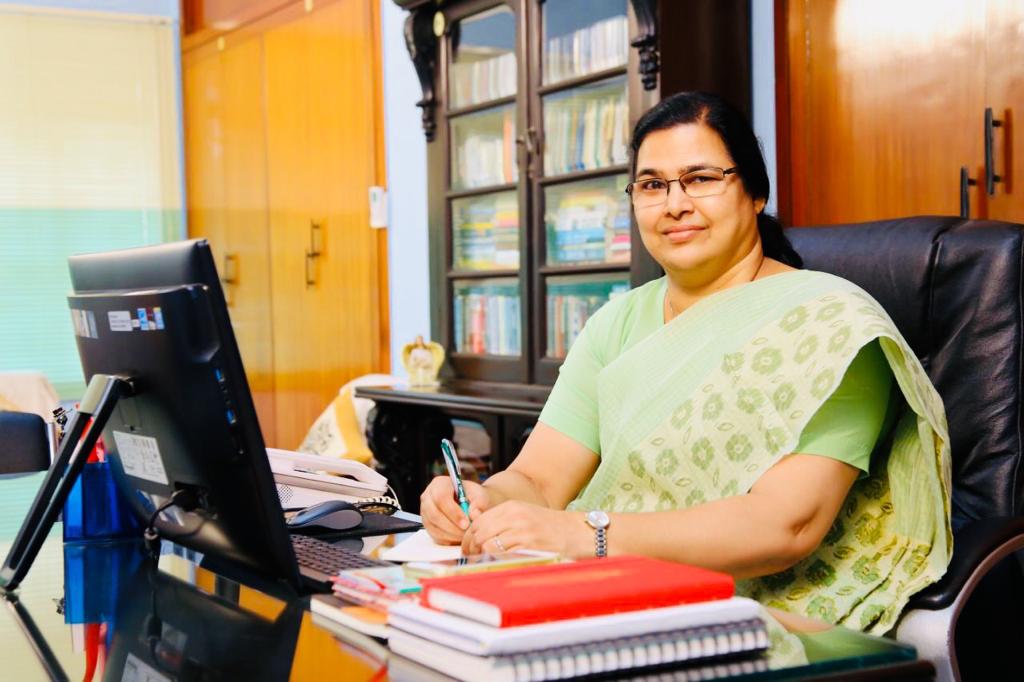 25.12.2021
Dear Parents, Teachers and Students,
Christmas is finally here! It is a time to relax, reflect, and savour the moment of the season. It is a time to enjoy family and friends. It is a time to share gifts of love, peace and joy. It is the day of the year when "peace on earth, good will to all people" seem to be a reality.
Christmas is Unique this year
This Christmas will be different from any other Christmas because of the journey of life that places us amidst people, situations, and the world at this specific juncture in human history. What is more, the Covid-19 pandemic has put us in a situation of fear and anxiety with regard to the question of health and safety of our own lives.
But Christmas should shatter all fears and worries and fill us with hope and optimism because our God, the Emmanuel is here with us. The Light that is Christ shines in the darkness of our world. It is a light that cannot be overcome because it represents the ultimate values of Truth, Goodness, Beauty, Justice and Love, Compassion and Fellowship, Freedom and Peace.
So, why do we celebrate Christmas even in the midst of a pandemic? It is because Christmas is not really the gifts and the extravaganza that we see around this time. It is a celebration of God with us, a God who is ever loving and faithful.
It is the realization that God's love and faithfulness always dwells among us no matter what life brings to us. It is a sign that we are to carry that love and compassion to others especially the poor and the downtrodden.
Shall we, therefore, welcome wholeheartedly the freshness and newness of the grace and blessing of this Christmas?
Christmas is Enchanting
Christmas never ceases to enchant us, no matter how young or old we are. There is always a delight, a sweetness, a sense of divine intimacy that come with Christmas. We are also filled with a spirit of beauty and loveliness of the season.
That is the reason why playwrights, poets, and painters go wild over the endless charm of the feast of Christmas. Shall we, too, enter more deeply into the magic and mystery of Christmas?
Christmas is Christ
There is no Christmas without Christ. He is the reason for the season. It is his birthday. Everything is centered on him. History is viewed as before (BC) or after (AD) Christ. All generations before him waited for him.
All generations after his birth, look up to him. He is the little baby born again now in our lives, entering as softly and tenderly as only a baby can. Our hearts melt at the sight of this divine baby and long to let him be part of our lives.
He is our life and love, our peace, hope and joy. May the Christ child born on this beautiful day bless you and your family.
Wish you a happy Christmas and a joyful New Year!