From the Principal's desk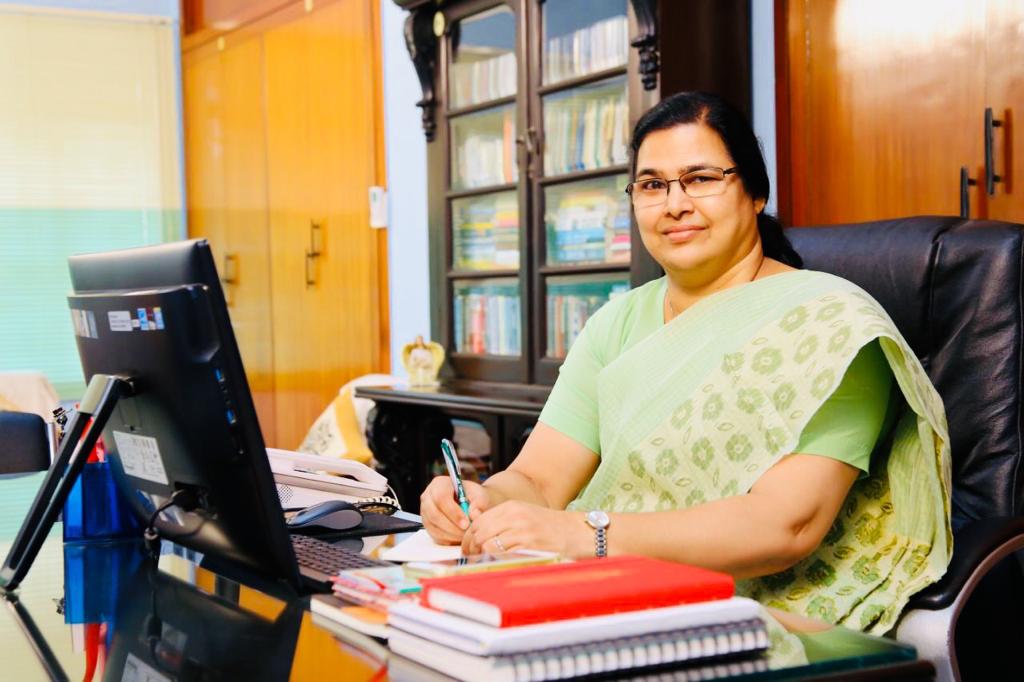 The Principal speaks on 'International Women's Day'.
Today the world celebrates the International Women's Day and the theme chosen by the UN for this year 2021 is 'Women in leadership.' 'Achieving an equal future in a Covid-19 world.'
Women are making great strides in every sphere of life today. Be it politics, judiciary, business, medicines, Sports or Agriculture, women have been marching ahead on one hand though there is the other side of discrimination, sexual abuse and violence.
History was written when two women from the Indian Space Research Organisation (ISRO) led the country's second lunar mission – Chandrayaan-2 since its inception. It certainly challenged the popular notion that rocket Science was not a woman's profession.
The landmark judgment of the Supreme Court allowing women to serve as army commanders in February 2020 has certainly given the woman folk another boost.
During this Pandemic, woman across the globe were incredible in serving the covid-19 hit people. Globally, they have been applauded for handling this health crisis so efficiently and effectively. Women comprised the majority of the frontline healthcare workers in almost all countries.
We remember with gratitude on this special day not only the extra-ordinary women who make the headlines and history but every woman across the globe who in her own little way contributes to the welfare of her family and society.
We, at Sacred Heart School, Church Park are extremely proud and happy to honour and empower our little women elected for the academic year 2020 – 2021 to lead their fellow students. Unfortunately they missed the multiple opportunities and the flurry of activities of a normal school life that would have trained and enhanced their leadership qualities. The covid-19 pandemic had robbed them of their normal life in the school campus.
Nevertheless, it has been a unique and challenging experience for all of us especially the student community to cope with the past one year with a sudden shift from the classroom learning to virtual and digital learning. The strength of adaptability and the power of resilience that one has gained through switching over to a new normal has geared us up to face the uncertain future. The pandemic has taught all of us to focus our attention on the essential, to take care of our devastated environment and place more emphasis on healthy living. So every challenge and struggle in life comes with a new vision and new vigour to brace ourselves for the future.
Celebrating our womanhood should not be restricted to just one day. It should be inculcated in our work ethics, culture and our way of life. May the power of women's leadership help us to realize a more equal, more inclusive and more sustainable future.
To do this we cannot simply return to the world we had been used to before, we must now do things differently. That's why dear students you are vested with the responsibility of leadership at this young age so that you may go into the outside world and be torch bearers and trail blazers in a world that lacks true leadership.
You have imbibed the ideals and values of Presentation Convent Education in this reputed Institution. May you always uphold and stand by the same ideals and promises no matter where life takes you or what career you choose in your life. May the education and training that you have received in this school give you the power to look at challenges and transcend them with courage, confidence and commitment. I wish you God's blessings on this special day as you receive your badges and flags as a symbol of your loyalty to your alma mater and your promise to stand up for its ideals – 'Faith and Morals.'